"Looking for a saviour....SAVE MY SOUL!"
---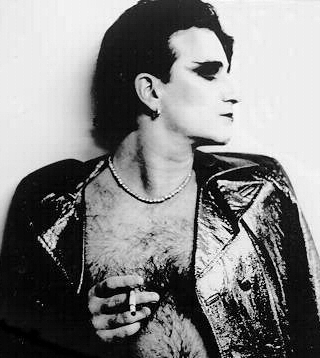 U2


Okay, I saw U2 with Oasis last night (June 18th, 1997) with my parents at the Oakland Coliseum.
Oasis came on at 7:45. I hate Oasis. I really do. Their songs suck except for Don't Look Back In Anger. I actually like that song for some reason. Maybe I just have violent negative feelings towards songs sung by Liam. Anyways, as far I know, they played the above mentioned song, "Wonderwall", "Whats the Story Morning Glory", that song that goes "Maaaaybeee I don't really waaanaa knooow" and ended with a 20 minute long version of Champage Supernova. Gag me with a shovel. I must admit, I'd rather sit through an hour of Oasis than an hour of Rage Against the Machine. Gag me with a fork lift.

U2 was the best. It really sucked though cause we had field seats and I'm a midget so I couldn't really see much. During the first five songs, I stood on a chair (Um..so what if they had flyers on the seat saying not to...I'm short! I paid for a 52 dollar seat! I can stand on it! And there was like, no one sitting behind me for three rows!) until a guard came over and pulled me down. I really liked the show. Bono changed clothes like, 500 times, they had this little cartoon before starting Last Night On Earth and it was totally cool. At the begining to Bullet the Blue Sky, they turned on all the spot lights things so there was all these beams of light over head. It makes ya think what people outside see. Okay, I remember they opened with Mofo (It ruled. I'm not too fond of the album version but it absolutely RULES live) and ended with One. I don't remember the exact set list but they played the following songs:

I Will Follow, Pride, Where the Streets Have No Name, I Still Haven't Found What I'm Looking For, With Or Without You, Bullet The Blue Sky, even Better Than The Real Thing, Until The End of The World, Mysterious Ways, Discotheque, If God Will Send His Angels (short, two minute version), Staring At The Sun, Last Night On Earth, Gone, Miami, If You Wear That Velvet Dress (short 2 minute version), Please, HoldMeThrillMeKissMeKillMe and Daydream Believer.

I was outraged that they didn't play a single song from Zooropa. I mean, come on. It was the most recent album before Pop, it had ten tracks...they could of done a song. I was also suprised that they didn't play The Fly or Do You Feel Loved. I knew the latter song is usually played during the set. Oh well. When they played HoldMeThrillMeKissMeKillMe I was in shock. I really wanted them to play it and I didn;t think they would. It totally ruled. Miami was cool too, I liked the palms trees and that chick they had singing with Bono. It was cute when Edge sang DayDream Believer. They had the lyrics up on the screen thing and everyone was singing along. Also, at the end of I Still Haven't...(you get the idea), Bono started singing Stand By Me and got the audience to sing along but then they totally screwed up and he started laughing at us.
Three words: Disco Lemons Rule.
They had good (not too expensive) shirts, stuff etc...for sale. Buy one of the giants Lemons. That is the best deal there. Those things are huge.
So in general, I loved this concert. I could I not? It's my favorite band! I can't wait to see them again.